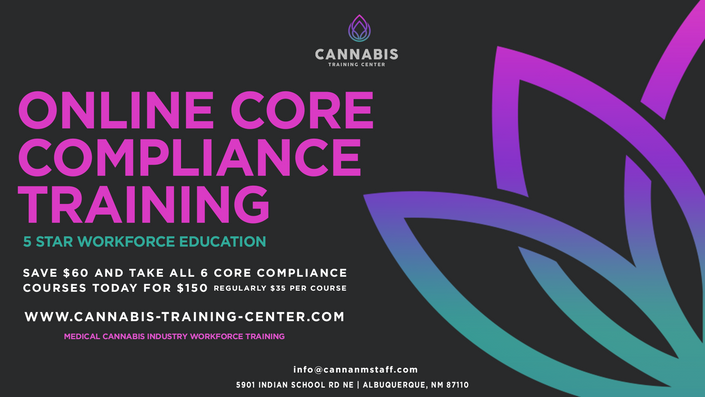 Core Compliance Training for Cannabis Professionals
Required Courses for Employees, Employers, & Applicants Working Under the New Mexico Department of Health Regulations
Our Online Core Compliance Training can bridge the gap between your current state of mind, and your career. By taking our classes, you are helping break the stigma of cannabis by bringing a new standard of education to compliance in the industry. We are validating ourselves as a true medical industry and the benefits it provides.
Reasons to take our Core Compliance Training:
You will become certified in the Health Information Portability Accountability Act, a DOH requirement to work in New Mexico's Medical Cannabis industry. Our HIPAA class is customized to not only cannabis, but also to the state of New Mexico and it's legislation. It's the only class of it's kind.
Our Safety & Security training and our Ethics lecture are also customized to the cannabis industry, positioning you as an accountable candidate with integrity. You can become the employee who sets the example for you organization. This is necessary on boarding training for all employees at licenses medical cannabis businesses, so this will make you stand out as a quick and efficient hire.
You will have a thorough understanding of the Lynn and Erin Compassionate Use Act, the legislation that legalized medical cannabis in New Mexico. This will empower you as an ambassador in the community and an advocate for the industry.
Our New Mexico Medical Cannabis Program course empowers you to be an expert on the current status of medical cannabis industry, and will boost your confidence when speaking to industry professionals. You will also have a better understanding of the Endocannabinoid system and how cannabis works as a medicine from our Research & Developments course.
When you complete all six courses in this series, you will receive an automated certificate right away, and your customized, final certificates within 14 days of completion.

These are necessary credentials to work for a licensed business under the Lynn and Erin Compassionate Use Act (2007) and NMAC 7.34.
Your Instructor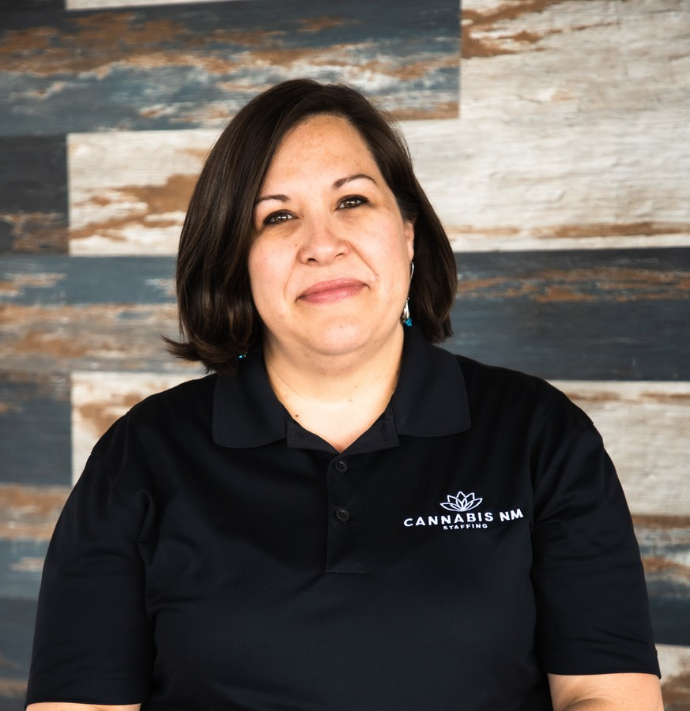 We're proud to help bridge the gap between the Department of Health and New Mexico's Medical Cannabis organizations with 5 STAR Core Compliance Training, a Responsible Vendor Training program for cannabis businesses and employees.
We use our expertise to train New Mexico's workforce to be regulation & skillset ready for the Medical Cannabis industry. We recruit from our pool of 5-star candidates to help expanding Medical Cannabis organizations. As New Mexico's leading resource for training and qualified talent referrals, we pride ourselves on our customer service.